Home > Stories by TimeLine Auctions
Stories by TimeLine Auctions
Fantasy or Fake?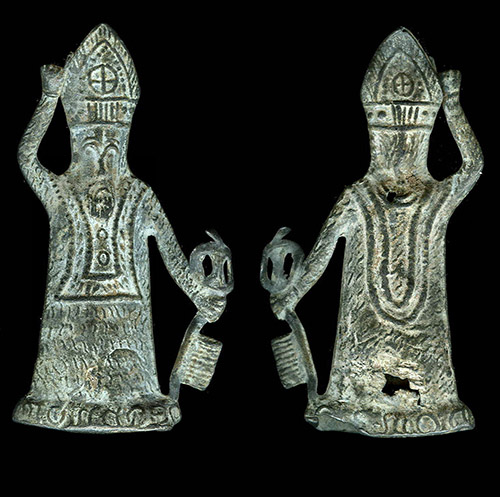 TimeLine has included several lots of Billy and Charlie's strange artefacts in past auctions; and today's TimeLine vetting staff are well prepared for any forthcoming challenge to decide whether an offered lot is a genuine fake .. or a fake of a fake Billy and Charlie. The popularity of the originals is such that fakers have indeed been at work attempting to cash-in on heightened interest. You may rest assured that TimeLine is woke to their fake making…
The 1840s and 1850s were decades that had witnessed tremendous growth of interest in historical items discovered along the Thames riverside. The magnificent bronze head of Emperor Hadrian had been dredged up at Hammersmith in 1848... the even more spectacular Battersea Shield had been hauled from the river in 1857; with countless less spectacular ancient and medieval coins and relics coming to light as London's population grew and new developments took place on the city's waterside frontage. Interest in collecting London's curiosities reached a new peak when it was announced in the summer of that same year that digging of foundations for a large dock basin at Gravel Lane, Shadwell would commence forthwith. Antiquaries, museums' agents and lesser private collectors flocked to the location to hand out free drinks and make business arrangements with some of the labourers who had already begun their shovelling and brought to light examples of medieval pilgrim badges. Billy Smith and Charlie Eaton were even swifter off the mark than the eager potential buyers. Their foreshore raking experience had landed them jobs on Gravel Lane's richest mud .. and it had been observed that the two labourers now spent less time in their usual drinking den after a day's work. They always seemed to have other tasks to complete behind the locked door at the new address they had removed to at Rosemary Lane, Tower Hill where, whispers had it, they had fitted out a workshop…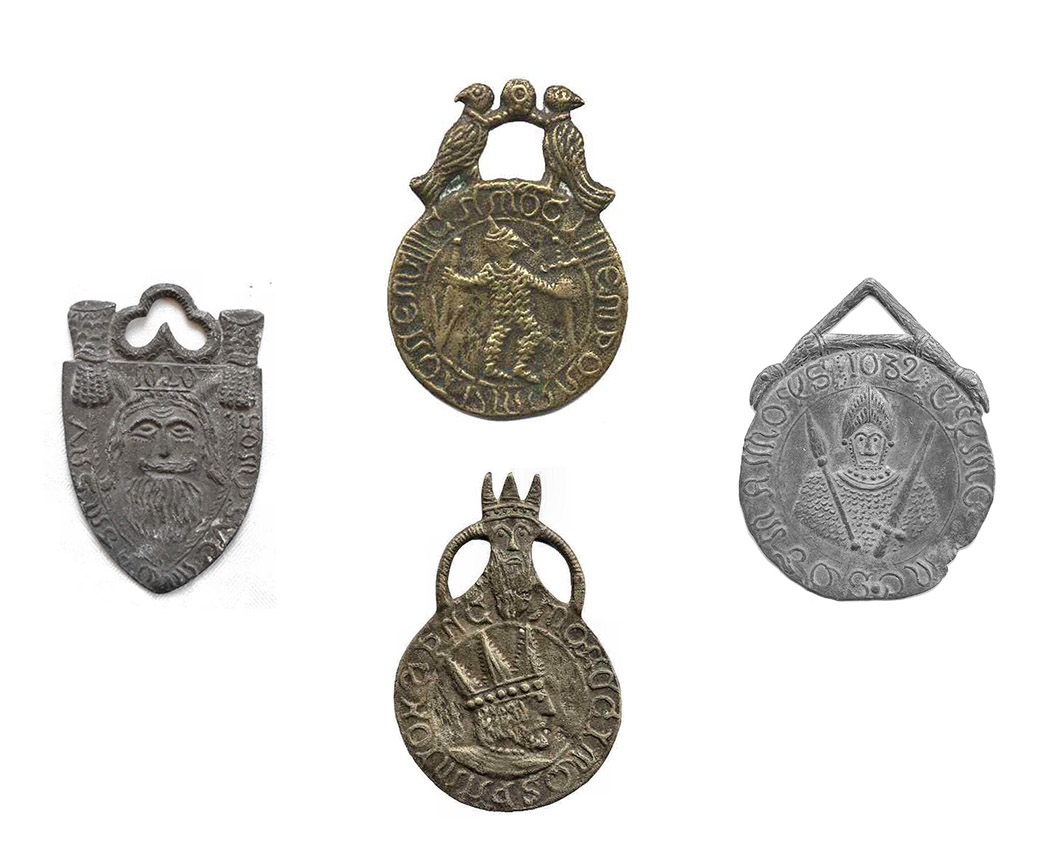 You can browse online galleries depicting their prolific output of pilgrim badges, rings, daggers, medallions, coins, spoons, ampullae, and more, that will flesh-out the bare facts we relate here. In their naivety, they created a wonderful series of objects which are minor social reflections on the mid-19th century. They give an indication of the [then] current popular notions of the Middle Ages as based, no doubt, on woodcut illustrations in chapbooks depicting life in long forgotten centuries. The pieces produced by Billy and Charlie are well collected today; they are attractive and quirky relics of a great story. That their childlike, unsophisticated fakes duped contemporary antiquarians, collectors and dealers, seems incredible, and jolts on our sceptical modern sensibilities. But will your certainty waver the next time a muddy hand pulls a potential antiquity out of the mud? It may be a fake Billy and Charlie. But never fear, TimeLine's experts are here!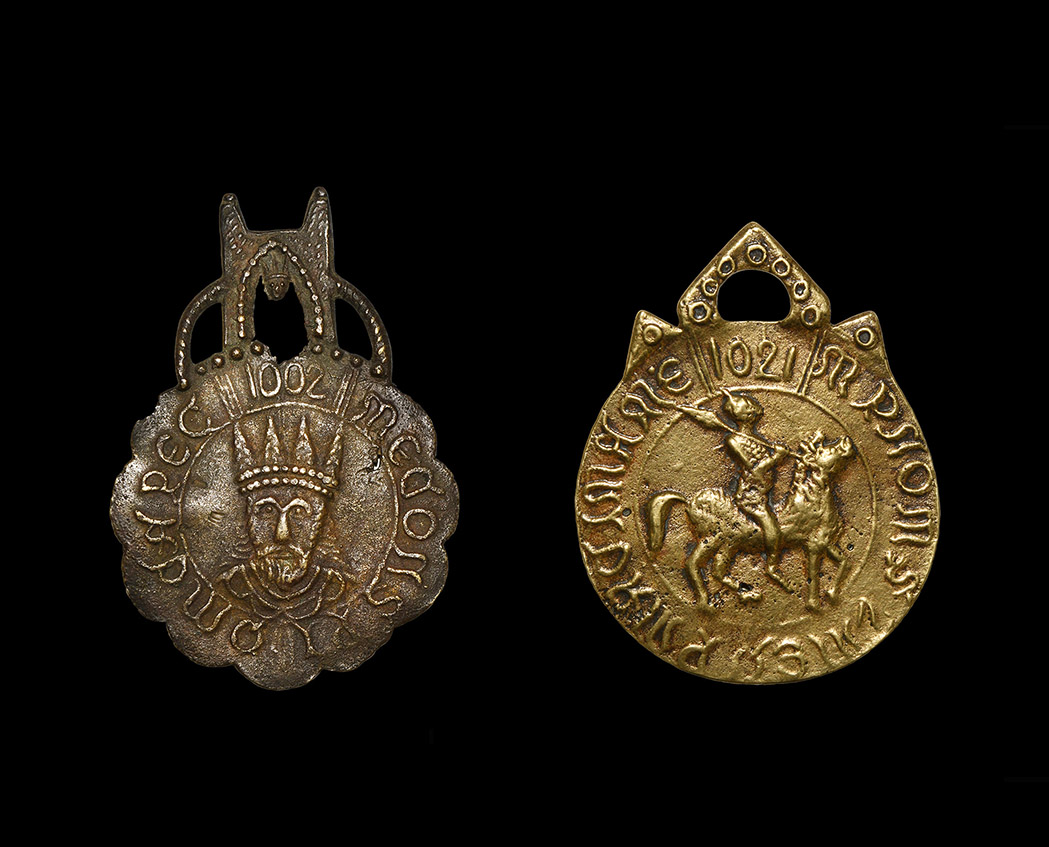 For a 'Billy and Charlie' medallion in our current sale to be held on 23rd-27th May 2023 see lot 2697.
TimeLine Auctions, 24th April 2023